Minissha Lamba, Ryan Tham Biography Wiki
Gorgeous diva Minissha Lamba is an Indian actress of Bollywood world and made her debut with the movie "Yahaan" in 2005 directed by Shoojit Sircar. She also appeared in a couple of more notable movies like Bachna Ae Haseeno, Honeymoon Travels, Bheja Fry2, Well Done Abba etc.. She also appeared recently in Big Boss Season 8. Now she is married to a guy named Ryan Tham who is actually the cousin of model and actress Pooja Bedi. Everyone is damn curious to know about this guy as he doesn't belong to the world of the film industry and glamour from where Minissha belongs to.
Ryan Tham Pics ( Husband of Minissha Lamba )
As far as we know about this guy, he is the owner of Trilogy Night Club at Juhu ( Mumbai, Maharashtra ) which is one of the famous and expensive night clubs of Mumbai. They know each other and also staying together since 2013 as no one knows about the fact that they tied the know secretly. It was On 6th of July 2015, when Pooja Bedi who is cousin sister of Ryan including Diandra Soares and some of their common and close friends have attended their marriage to bless the couple.
Ryan Thom Personal Profile And Biodata
Name: Ryan Tham
Height:5 feet and 8 inches ( Estimated )
Age:29 ( Approx )
Cousin Sister : Pooja Bedi
Spouse: Minissha Lamba
Profession - Businessman
Date of marriage - 6th of July 2015
Pooja Bedi twitted about their wedding on 6th of July 2015 as "A wedding ring must be flaunted. Takes a lot of love and courage to get one:) with my brother Ryan Than."
She even shared a pic of their marriage also -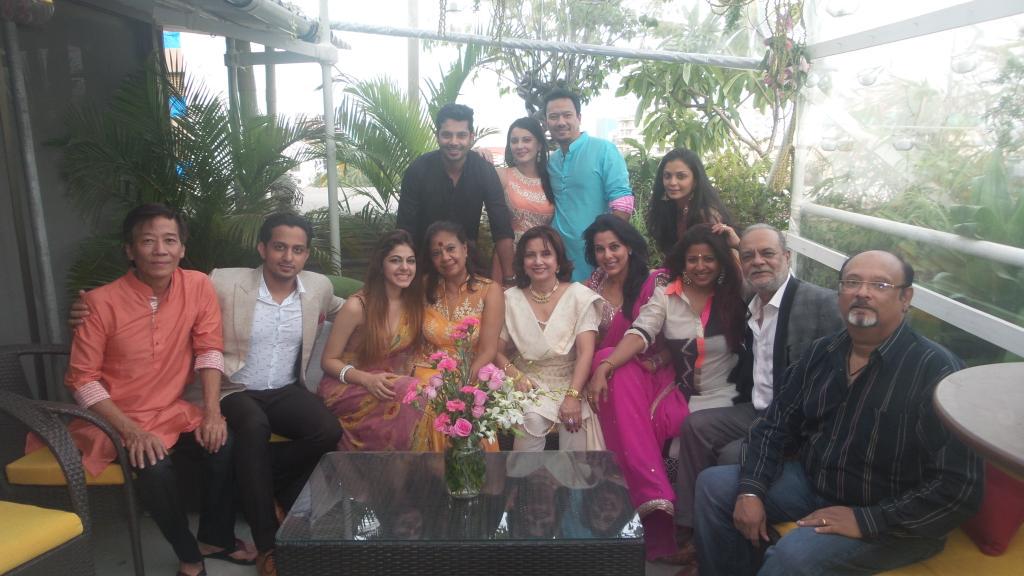 She again twitted along with this pic as - "A happy posey family moment at my cousin brother Ryan Tham & @Minissha_Lamba's wedding lunch yesterday. "
Minissha Lamba Early Life And Background
Minissha was born on 18th January 1985 into a Haryanvi Jat family to Kewal and Manju Lamba in New Delhi ( India ) and did her schooling from Chettinad Vidyashram School, Chennai for a year only and moved to Army Public School, Srinagar where she completed rest of her schooling. Later on, she did English honours at Miranda House of Delhi University. She actually wanted to build her career in Journalism but destiny led her to the way of acting and glamour. She did various ads for companies like Sony, LG, Cadbury, Hajmola, Airtel, Sunsilk and much more. During her shooting for Cadbury, director Shoojit Sircar spotted her for his next film "Yahaan" which she finally signed. Her music video "Tera Suroor" for Himesh Reshamiya's music album "Tera Suroor" became a big hit at that time. She also went through with silicon implants of her nose once to make the shape of her nose correct. With her new look, she worked for
Minissha Lamba Personal Profile And Biodata
Full Name - Minissha Lamba
Birth day - 18 January 1985
Age - 30 years
Place of birth - Haryana, India
Height - 5 feet and 1 inch (Estimated)
Zodiac Sign - Capricorn
Husband/Spouse - Ryan Tham
Father Name - S. Kewal Lamba
Mother Name - Manju Lamba
Brother Name - Karan Lamba
Profession - Acting
Active since - 2005 - Present
Debut movie of Bollywood - Yahaan(2005)
Minissha Lamba Filmography
Yahaan ( 2015)
Corporate ( 2006 )
Rocky: The Rebel ( 2006 )
Honeymoon Travels Pvt. Ltd ( 2007 )
Dus Kahaniyaan ( 2007 )
Bachna Ae Haseeno ( 2008 )
Kidnap ( 2008 )
Shaurya ( 2008 )
Anamika ( 2008 )
Well Done Abba ( 2010 )
Bheja Fry 2 ( 2011 )
Hum Tum Shabana ( 2011 )
Joker ( 2012 )
Zilla Ghaziabad ( 2013 )
Heer and Hero ( 2013 )
Black Currency ( 2013 )
Double Di Trouble ( 2014 )
Hungama pe Hungama ( 2015 )
Minissha Lamba Images/Pics